With over a decade of AWS experience, GDECA brings highly diverse expertise delivering use cases around: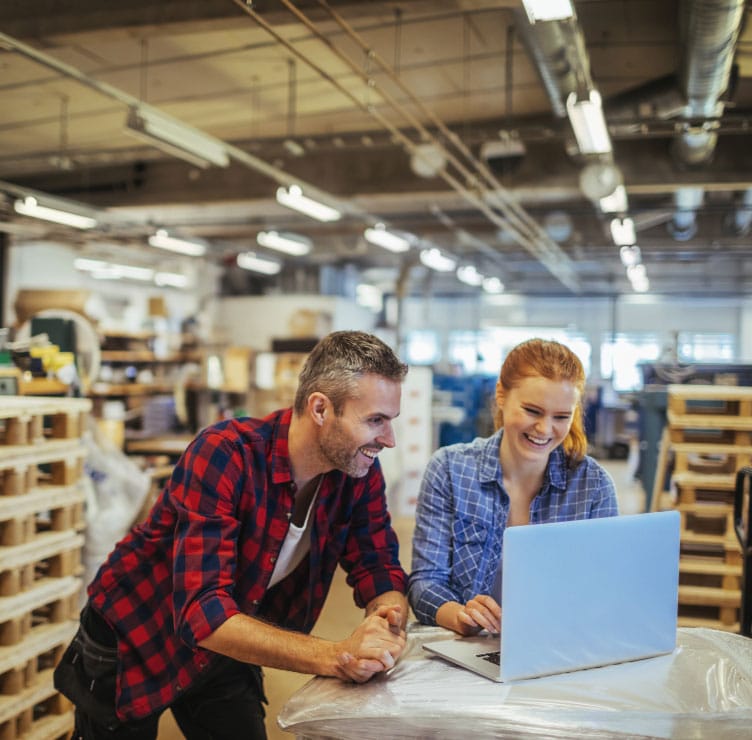 Corporation that manufactures, markets, and sells machinery and equipment maintained a heavily on-prem oracle environment. This organization was growing exponentially through ongoing acquisitions and were limited in their ability to scale in the current environment as well as experienced ongoing challenges with their processing power and speed. This led to increased burden on infrastructure teams supporting the acquisition from a systems and data perspective as well as created challenges with evolving data science / advanced analytics investments.
Scope
Scope of the solution spearheaded by heavy investment in cloud including AWS Cloud standup, modern cloud architecture, and POC for processing in the cloud.
Solution
Solution delivered in 4 phases – assessment & requirements gathering, AWS setup, processing POC, testing and wrap up.
Timeframe
In 12-16 weeks, technical teams provided conceptual and logical architecture. Set up an AWS cloud environment including configuration, tool provisioning and data acquisition. Our technical SMEs then implemented a modern processing solution in the cloud leveraging Apache Spark, AWS Glue, S3 and Amazon EKS. Completed successful quality assurance testing as well as detailed documentation provided on architecture and solution.
Now equipped with a modern cloud architecture and processing solution, this organization was able to easily adjust and scale its cloud environment to support growth and onboarding of new clients and systems. Sitting on AWS, infrastructure scaling and provisioning can now be completed in minutes versus months. Leveraging AWS storage and processing capability, and by staying on the cutting edge of speed, robust insights and decision making are no longer handcuffed by on-prem infrastructure.
National insurance agency previously processed claims data through a hosted data center. Using this method, claims were processed and executed monthly. This model of collecting and processing data led to inefficient and untimely claim payouts & limited the organizations ability to aggregate claims data with other operational, prescription, marketing, and risk management data points. The lack of a "Single Source of Truth" system hindered the organizations ability to obtain holistic insights. Specifically, the insurance agency had aspiration to pull data onto their own cloud & create models that co-exist with other data points like prescription research.
Solution
Solution delivered in 3 phases – Assessment, Implementation and Analytics. Assessment including:
KIck Off
(2-day assessment, roadmap definition and planning)
• Collaborate with current architects and product teams – outline client skillset capability
• Solidify project plan & define resource mix
• Gain stakeholder & budget approval
• Create project charter
• Deliver conceptual architecture for own cloud ecosystem
• Implementation & Analytics:
• Successfully built hybrid data pipelines providing data flows from on-prem and cloud-based systems to AWS native data warehouse. Include security, tokenization, UI/UX, API management, integration testing and restoration to corporate standards. Upon completion, stand up AWS Data Warehouse (Redshift / S3) for usage. Refine models to include current client model integration and support for AWS Sagemaker-based model development process. Design consumption API's supporting operational and notification activities. Conduct and ensure proper audit, balance, and control of data as well as position for new data sources.
The new cloud-native system revolutionized the way this insurance provider gathers & processes data, as well as positioned them for innovation activities including advanced analytics. Claims processing time was decreased from months to days. With a new single source of truth, the organization is also now combining data to gain insights and predictions on the effectiveness of treatments, probability of claims, and identification of fraudulent activities.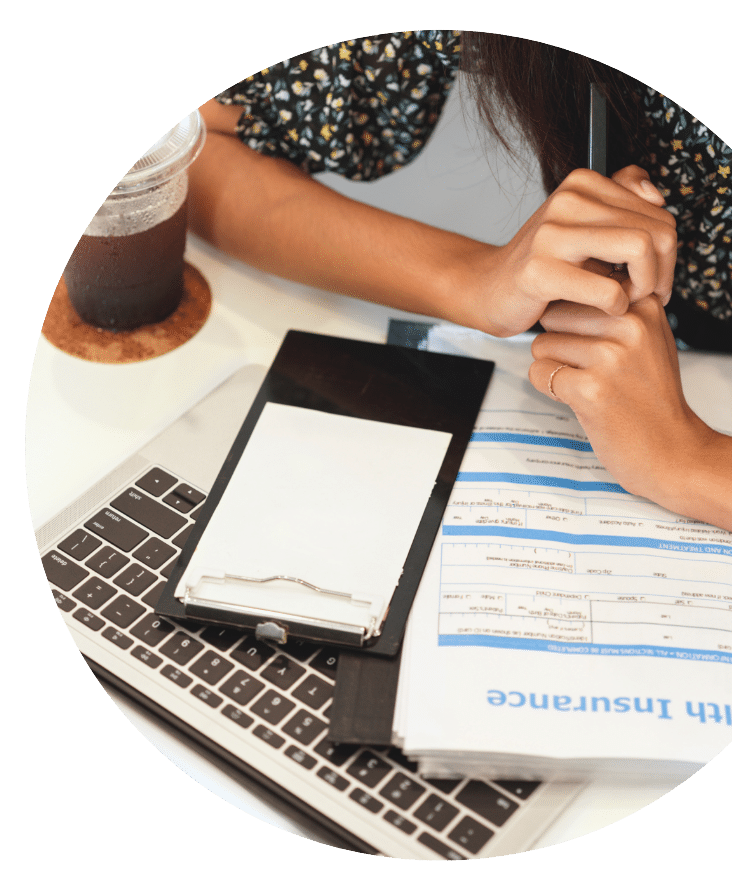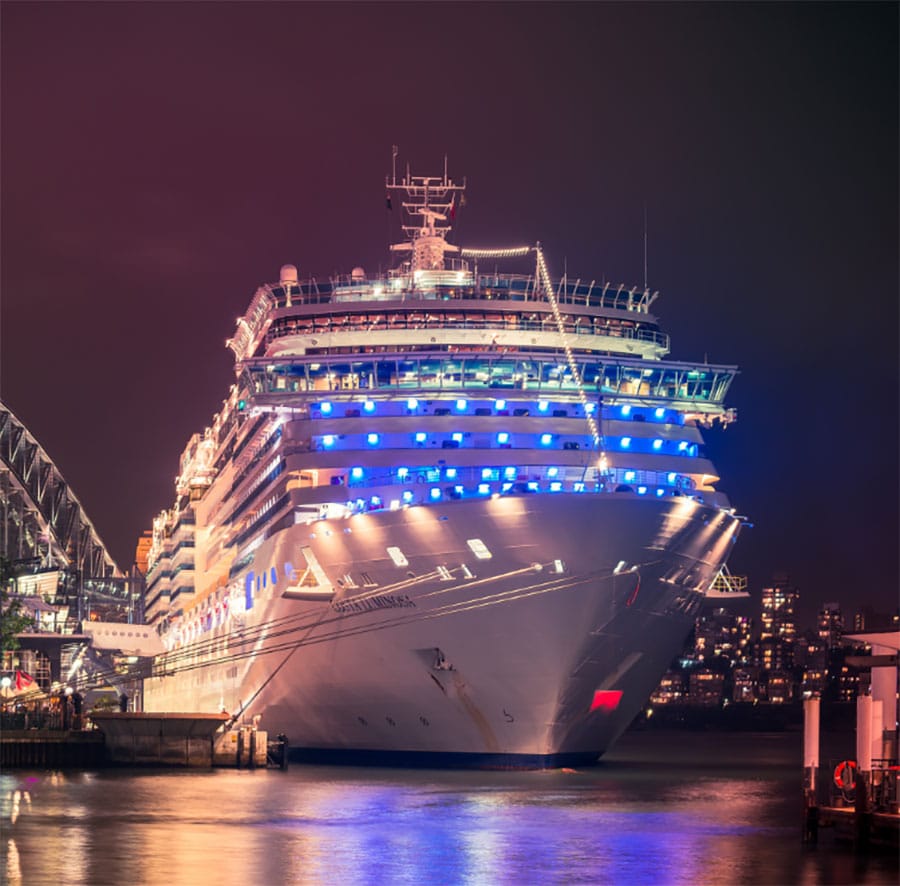 International cruise line invests $100M+ annually in satellite partners for shipboard WiFi and network connectivity globally. Cruise operations and executive teams currently have minimal line-of-sight to network bandwidth and speed. With limited information, cruise line operators struggle to diagnose and resolve performance issues aboard ships negatively impacting WiFi revenue and subsequent guest experience.
GDECA solution delivered in 2 phases – Near real-time dashboarding & Advanced Analytics.
Phase 1 included source system identification, data cleansing, data aggregation and development of near real-time streams and dashboarding. GDECA identified 12 key on-prem and cloud-based data sources related to satellite performance, shipboard integration, usage, and guest experience. Data was extracted and cleansed using AWS API Gateway, Glue and Kinesis. Through the proper data flows, all relevant data was then aggregated via an AWS Redshift Data Warehouse. Now properly prepared and stored, GDECA created streams further leveraging Kinesis and PowerBI for near real-time dashboarding/reporting.
Phase 2 includes Advanced Analytics. Leveraging the same source system (AWS Redshift Data Warehouse), GDECA design and implemented AI/ML algorithms enabling predictive and prescriptive analytics leveraging AWS SageMaker.
Equipped with near real-time dashboarding, executive and operations team have a clear picture of their entire satellite landscape including connectivity, bandwidth, speed, and shipboard integration to ensure they are receiving the proper level of service from vendors leading to peak customers satisfaction and experience.
Taking it a step further, the cruise line is now making informed strategic decisions on how to optimize its satellite spend by leveraging AI/ML to adjust scale and performance needs based on volume of guests aboard ship, WiFi usage, ship location, seasonal trends, anomalies, length and type of excursion, historical customer trends, etc. The cruise line has since experienced several million in cost savings and significantly improved guest experience.